KIP Folders
KIP on-line Folding System
KipFold 1000
KIPFold 1000
ONLINE FAN-FOLD FOLDING SYSTEM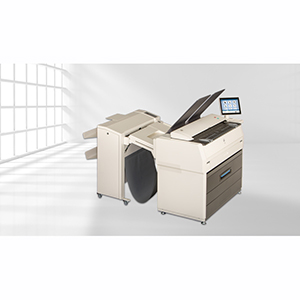 The KIPFold 1000 is a compact but powerful online folder designed to easily, conveniently and quickly fan fold documents.
Folded documents packets are crisp and professional, ready for distribution. This in-line paper folder is environmentally friendly, making it ideal for decentralized production environments.
Documents up to 36" / 930 mm wide by any length are easily handed for fast fan folding.  In addition, fan-folded documents may be manually fed through the KIPFold 1000 to create finished fold packets in accordance with DIN, ANSI or ARCH* standard sizes.  Folded documents packets are crisp and professional, ready for distribution.  Unfolded documents are collected in the integrated catch bag, conveniently located underneath the main transfer bridge
KIP software and application drivers provide a variety of advanced finishing options. Network and web based applications give users power over all fold parameters as well as the ability to select individual folding parameters at the workstation and store them as presets for future use. In addition, KIP Windows and AutoCAD Drivers feature full integration with KIPFold system features.
Eight Formats at the Press of a Button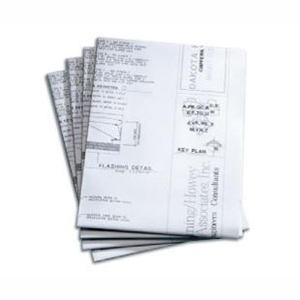 The eight folding programs can be individually programmed within the following ranges:
Package width: 7.5", 8.0", 8.5", 9.5", 10", 11", 12" / 180 mm – 420 mm
Filing edge: 1" / 0 mm – 30 mm
Cross fold: 11", 12" / 200 mm – 420 mm (adjustable)
The values entered are saved after the system has been switched off and can be recalled at any time.
RRP – £9,895.00. Product number – MACHFOLD1080
KipFold 2800
KIPFold 2800
Wide Format Document Folding System
Folding System Designed for
KIP 800 Color Series & KIP 70 Series Print Systems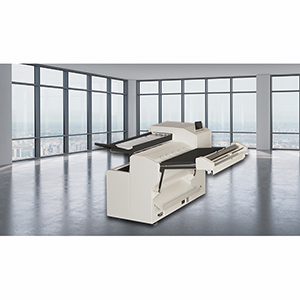 SPEED, POWER & PRODUCTIVITY
Engineered for production folding with seamless integration to the KIP 800 and KIP 70 Series print systems. The KIPFold 2800 automates large format document finishing by providing folding and stacking in an efficient and compact design.
INTUITIVE DESIGN
Automatic Title Block Detection
Automatic Fold by Page Size
Customized Fold Presets
Advanced Technical Interface
Full Bi-Directional Communication
Superior Job Recovery Functionality
KIP System K Software Integration
Metric and Imperial Standard Size Folds
FOLD QUALITY & RELIABILITY
KIPFold 2800 with KIP System K Software integration provides seamless workflow to the KIP 800 Color and KIP 70 Series Monochrome print systems.
KIPFold 2800 is built to exacting standards, featuring a solid steel frame and stainless steel feed guide with low static transfer system for consistent and reliable operation. High quality components, sensors, precision bearings and solid design ensure precision and accurate folding.
The KIPFold 2800 uses proven folding technology based on a high precision blade and roller design for high production print environments. KIPFold 2800 offers industry leading fold quality, exact fold delivery, precise packets, and crisp fan folded documents to the millimeter.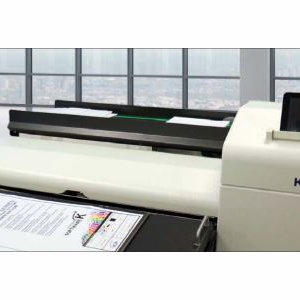 VERSATILE PRODUCTION
Prints are folded and stacked at maximum speed, allowing for easy document filing and distribution. A reliable and durable fold roller system ensures maximum packet accuracy. Flat output stacking is included as a standard feature. Users may conveniently select fold style preferences at their workstation before printing.
The KIP 2800 folding system features the flexibility to fold documents with precision, regardless of print orientation. Prints are accepted in either landscape or portrait format, allowing for fast and efficient folding operation.
KIPFold 2800 Features:
Portrait & Landscape Packet Styles
Integrated Flat Stacking – Up to 100 Sheets
Offline Manual Folding
Unlimited Length Fan Fold (Optional)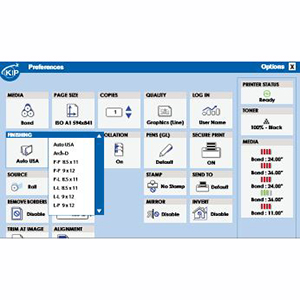 SYSTEM K SOFTWARE
SYSTEM INTEGRATION
This unique integrated solution allows complete control of the folder and folding packets directly from all KIP Applications including the KIP Touchscreen, KIP PrintPro, KIP PrintPro.NET, KIP Windows and AutoCAD HDI drivers.
KIP System K Software allows all user levels to easily create and prepare prints for folding through the uniform software interface and application process.
KIPFold 2800 System K Software Features:
Simplify custom folds with preset editor
Print submission via PC and print drivers
System error reporting through email notification
Intelligent job recovery for accurate print accounting
RRP – £18,480.00. Product number – MACHFOLD2880